MEET OUR WONDERFUL & TALENTED STAFF
Our highly-qualified professional educators vary training methods, and are available to teach a broad range of dance, instrumental and fitness formats.
Dance Faculty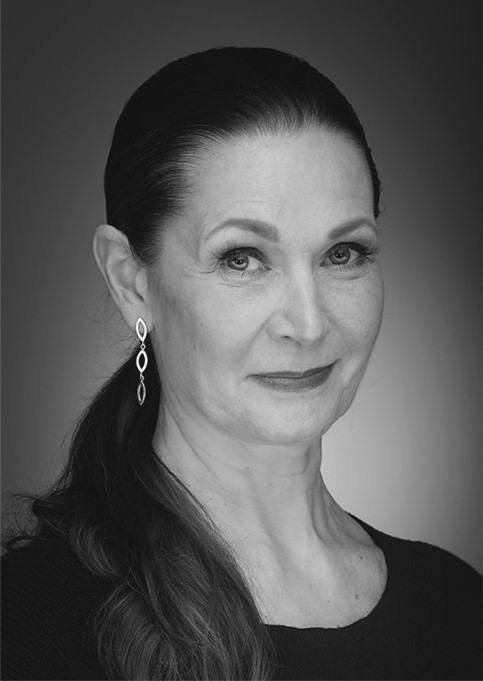 IRINA VASSILENI
Classical Russian Ballet | Character Dance | Variations | Repertoire
Irina Vassileni is a well-known instructor and restager of classical ballets with over 30 years teaching and coaching experience in the United States. She is a graduate of the Bolshoi Ballet Academy, a former Bolshoi Ballet dancer and holds a BFA degree in Methodology of Classical Ballet and Choreography.
Miss Irina began her training by entering the Bolshoi Ballet Academy in Moscow at the age of ten. After graduating with honors in 1979, she was invited to join the prestigious Bolshoi Ballet. During her time with the company she toured worldwide and performed in ballets spanning the entire classical and contemporary retertoire including Swan Lake, Giselle, Sleeping Beauty, The Nutcracker, Spartacus, Paquita, Raymonda and the Golden Age.
In 1990, Miss Irina moved to the United States and was invited to become the Ballet Mistress and Director of Education for Ballet Iowa. She worked directly with all dancers in the company in restaging major classical works as well as new choreography, while creating the school's curriculum and training teachers. Upon relocating to New York City, Miss Irina opened her own school, Russian Ballet School which she owned and operated till 2007. Throughout her career as an instructor she has taught master classes, seminars and participated in lectures and workshops with professional institutions nationwide. She has produced professional dancers and teachers currently working in some of the foremost companies and schools throughout the U.S. and worldwide.
PANTÉA SOKANSANJ
Jazz | Ballet | Modern | Lyrical | Contemporary | Competitive Dance
Coming soon!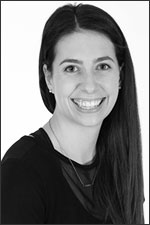 SAMANTHA COFFIN
Michigan Academy Dance Company Director
Ballet | Tap | Jazz | Lyrical | Modern | Acro | Competitive Dance
Samantha Coffin is a graduate from Western Michigan University and has her BA in Dance with a minor in General Business. Growing up in Monroe, Michigan, Miss Sam was exposed to the arts and began dancing from a small age. She was a student at the River Raisin Centre for the Arts in Monroe, where she was extensively trained in the Cecchetti Ballet method as well as Tap, Jazz and Modern.
She has performed numerous ballets including Graduation Ball, The Nutcracker, Cinderella, Peter and the Wolf, and Coppelia. Miss Sam has danced soloist roles in "Fandango" by Antony Tudor, which was staged by ABT's Amanda Mckerrow and John Gardner. She has been a guest artist performing as The Sugarplum Fairy in The Nutcracker. She has also worked with Willy Shives from The Joffery Ballet and performed in Gerald Arpino's "Viva Vivaldi".
Miss Sam was chosen to perform in the historical reconstruction of Loie Fuller's "La Mer" by Megan Slayter and Jessica Lindberg Cox. Her adjudicated choreography was selected to be in the 2013 Orchesis Dance Concert at Western Michigan University in Kalamazoo.
Miss Sam is an Acrobatic Arts certified Module One instructor as well as a current member of Dance Educators of America. She has taken numerous teaching and training including many with DanceLife Retreat as well as American Ballet Theater. She is a Rhythm Works Integrative Arts certified instructor which focuses on students with disabilities. Miss Sam also choreographs for the Jackson Northwest High School choir.

BILL CHARBONEAU
Ballet | Modern | Jazz | Hip Hop | Acro | Tap | Contemporary
William (Bill) Charboneau began dancing at the age of 17 in Pinckney High School's Dance program. From there he went on to dance competitively for 2 years. Soon after, Bill trained for 3 years in the Maggie Allesee Department of Theatre & Dance, and received a Bachelor's of Science in Dance from Wayne State University. Training in programs such as Bates Dance Festival and ACDA alongside college, focusing on several styles and genres of dance which has rounded Mr. Bill's knowledge and experience.
Mr. Bill has danced with Michigan based Dance companies, Michigan Dance Project & ArtlabJ, and has had the Pleasure of performing alongside multiple companies and schools from several areas. Mr. Bill continues to spread the gift of dance by teaching several styles of dance. Mr. Bill believes in versatility, genuine self expression, along with the connections we build through dance which inspires his teaching style.
LACIA FRANKLIN
Ballet | Tap | Jazz
Lacia Franklin has been dancing since the age of six. In 2014 she graduated Cum Laude from Wayne State University with a Bachelor of Science degree in dance. Miss Lacia has taught a various dance styles including Ballet, Jazz, Tap, Modern and Contemporary and has done choregraphy for competitive dance as well. In 2022, Miss Lacia joined Dance Uprising, a professional dance company located in Ann Arbor, Michigan. In this company she works collaboratively with other company members as a dance performer and choreographer. Miss Lacia brings a contagious enthusiam to dance which inspires her students.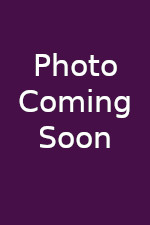 JENNAE JAMES
Ballet | Tap | Jazz
Bio Coming Soon!
Mya Kaffarani
Jazz | Tap | Ballet | Lyrical | Contemporary | Modern | Competitive Dance
Mya Kaffaran is from Dearborn Heights Michigan has been training as a dancer since she was four years old. She fell in love with the art form and began competitively dancing in lyrical, tap, jazz, contemporary, and hip hop where she has won many awards for her distinguished performances. She now attends the University of Michigan where she is studying nursing and dance.
Miss Mya is a part of a Releve Dance Company at University of Michigan and has choreographed performances for her company. Miss Mya loves to dance, but her true passion lies in teaching. Throughout high school, Miss Mya worked with students individually cleaning dance solos, substituting for teachers, and giving advice to younger students. She plans on becoming a Nurse Practitioner and Dance Teacher after college. Miss Mya is eager to share her passion for dancing with the students at the Michigan Academy of Dance and Music and is excited to watch her students grow.
Rita Mosley
Rhythm Tap | Hip Hop | Jazz | Contemporary | Lyrical | Salsa
Rita Mosley has been dancing for over thirty (30) years nationally and teaching for over twenty-five (25). Her training includes Ballet, Pointe, Lyrical, Jazz, Modern, Tap, Latin Ballroom, Hip Hop, and Break Dancing. Miss Rita has trained and studied under Legendary and Master Instructors including but not limited to: Ballet: Mary Ellen Cooper, Nadia & Betty Bandict; Tap: the late Robert Reed, the late Gregory Hines, Diane Walker, the late Harriett Brown, the late Nicolas Brothers, Debbie Allen, Bruce Bradley, and many more. Miss Rita was named the "Liaison of Dance-Michigan" for the critically-acclaimed reality television show "America's Got Talent". She is also one of the official adjudicators of the highly acclaimed Lifetime Television Network reality show "Dance Moms" and can be seen on several episodes.
Miss Rita's overall passion is to share the gifts, history, knowledge and overall passion for the Performing Arts that she received from her mentors, role models, and instructors who assisted, and continue to inspire & motivate her growth as an artist and highly respected, requested and admired master dance instructor, manager, consultant and choreographer across the country.
Music Faculty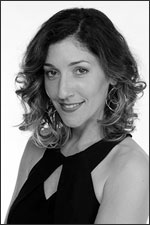 MEGAN STETSON
Voice
Mezzo-soprano Megan Stetson is a professional vocalist and music instructor who recently moved from the San Francisco Bay Area and is now currently living in Dexter, Michigan. She holds a Bachelor of Music and a Masters of Music in Vocal Performance from Northwestern University and San Francisco State University respectively. Megan is an active performer, both nationally and internationally, experienced in a variety of musical genres including opera, musical theater, symphonic/oratorio repertoire, as well as church and new music works.
Along with performing, Megan has spent twelve years teaching private voice lessons. Megan believes in training a young singer to adapt a healthy way of singing, so as to avoid developing bad habits. She begins with covering the basics of vocal technique, vocal production and breath support. Most importantly, she tries to find music that interests and excites her students. It is this excitement that keeps the students engaged and committed to continue learning and improving upon their skills as a singer and musician.
LE BAI
Piano
Le Bai is currently an ABD of her Doctor of Musical Arts degree in Piano Performance and Music Education minor from the University of Southern Mississippi.She started piano lessons at the age of 5. She received her bachelor's degree in Music Education and master's degree in Piano performance and pedagogy with honors from Central China Normal University.
Ms. Bai has taught the class piano at Central China Normal University and The University of Southern Mississippi as a Graduate Assistance. She also has maintained an active studio from beginner to advanced level students at Southern Mississippi Piano Institute during her doctoral study. Her students have received numerous awards and honors. Ms. Bai has performed as a soloist in China, Italy, and United States. She also has extensive experience as a collaborative pianist with solo instruments, choruses, and singers.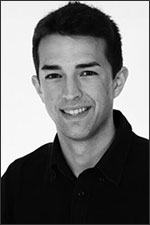 JEFFERY NICHOLAS
Piano
Jeffery Nicholas is a pianist and composer. He earned a Bachelor of Science degree from Eastern Michigan University in 2013. He studied piano with Dr. Joel Schoenhals and composition with Dr. Anthony Iannaccone. As a pianist, he has accompanied extensively solo recitals and voice classes as well as high school and college competitions. He has also performed with both the EMU Wind Symphony and Symphony Orchestra as a soloist and frequent ensemble member. He will be attending Bowling Green State University as a graduate teaching assistant, working toward a Master of Music degree in composition.
As a teacher, Jeffery seeks to instill a love for music in all of his students. He works to make lessons fun and hopes all of his students come away with a passion for music-making, inspired by their dedication to having a joyful experience throughout their practice.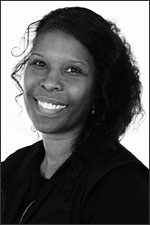 JANET COPELAND
Piano
Janet Copeland has been teaching piano lessons for 15 years to students of all ages. For 6 of those years, she taught at the Jackson School of arts, produced musicals, and shared music to many community events including nursing homes.
Janet takes a creative approach to teaching and likes to combine several methods, theory, and games in order to become musically successful. She strongly believes that we all have been given unique talent. Her gift and special talent is to cultivate those gifts in others.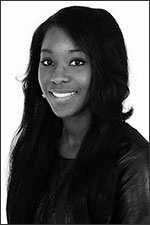 NATALIE COPELAND
Piano
Natalie Copeland is currently a Senior at Eastern Michigan University where she is a Music major in Piano Performance. She has over 14 years of experience training, teaching and performing.
She studied with Carol Ivkovich of Spring Arbor for four years, concert Pianist Zhihua Tang for a year and currently studies with Garik Pederson at EMU. Natalie has performed in Solo and Ensemble for four years and received superior ratings.
Natalie loves sharing her passion of piano with children and introducing them to the joy of music!
ANNIE HAYES
Drums | Percussion
Bio Coming Soon!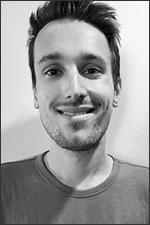 RICHARD SLATER
Guitar | Bass | Sound Production
Richard Slater is excited to be providing young learners with the opportunity to enhance their music skills on the guitar. Richard's talents go far beyond the guitar to drums, piano and singing. Not only does he enjoy playing instruments but loves the technical side of art as well. For years Richard has worked in video and audio for bands, short films and theatrical events.
On top of being well-trained in guitar and audio engineering, Richard enjoys acting and singing on the stage.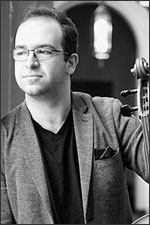 SANDRO SIDAMONIDZE
Cello
Sandro Sidamonidze a cellist, born in Tbilisi, Georgia, won his first solo competition at the age of 9, winning the Vladimir Spivakov prize in 2007. Since then, he has won numerous national and international solo and chamber music competitions. Most recently, he was the second prize winner of The Naftzger Young Artists Auditions and Music Awards.
Sandro has had a rich education in cello performance, playing in masterclasses with world-renowned musicians such as Natalia Gutman, Suren Bagratuni, Wen-Sinn Yang, Peter Bruns, and Wolfgang Boettcher. Sandro Sidamonidze graduated from Z.Paliashvili Central Music School in Tbilisi, Georgi. Sandro is currently working on his bachelor's degree at Michigan State University.
Grant Flick
Violin
Grant Flick is a professional violinist, performer, recording artist, composer and educator based in Ann Arbor, Michigan. He holds a Masters degree in violin performance from the University of Michigan in improvisation. He plays many instruments in addition to violin, including mandolin, tenor guitar, nyckelharpa, tenor banjo and viola. Primarily, Mr. Flick's interests revolve around new acoustic music, jazz manouche, jazz/swing, bluegrass and American old-time. HIs current original music projects, Westbound Situation, Warren & Flick, and Hannah O'Brien and Grant Flick, expore the fusion of chamber music with the influences listed above. He has received numerous awards including the 2013 Daniel Pearl Memorial Violin He was a finalist in the 2015 Walnut Valley Festival Fiddle Competition in Winfield, Kansas, as well as the 2017 Freshgrass Fiddle Competition in North Adams, Massachusetts.
Additionally, Mr. Flick has been presented several competitive collegiate awards and grants for improvisation, acoustic chamber music inventivemess, and music education. His passion for his music translates into an extreme
enthusiasiam for encouraging new students to develop a love for music, as well as helping them to build the technique necessary to play and enjoy music.