MEET OUR WONDERFUL & TALENTED STAFF
Our highly-qualified professional educators vary training methods, and are available to teach a broad range of dance, instrumental and fitness formats.
Dance Faculty
In Studio & Online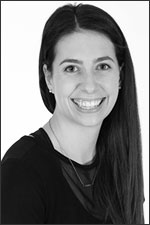 SAMANTHA COFFIN
Michigan Academy Dance Company Director
Ballet | Tap | Jazz | Lyrical | Modern | Acro | Competition
Samantha Coffin is a graduate from Western Michigan University and has her BA in Dance with a minor in General Business. Growing up in Monroe, Michigan, Samantha was exposed to the arts and began dancing from a small age. She was a student at the River Raisin Centre for the Arts in Monroe, where she was extensively trained in the Cecchetti Ballet method as well as Tap, Jazz and Modern.
She has performed numerous ballets including Graduation Ball, The Nutcracker, Cinderella, Peter and the Wolf, and Coppelia. Samantha has danced soloist roles in "Fandango" by Antony Tudor, which was staged by ABT's Amanda Mckerrow and John Gardner. She has been a guest artist performing as The Sugarplum Fairy in The Nutcracker. She has also worked with Willy Shives from The Joffery Ballet and performed in Gerald Arpino's "Viva Vivaldi".
Samantha was chosen to perform in the historical reconstruction of Loie Fuller's "La Mer" by Megan Slayter and Jessica Lindberg Cox. Her adjudicated choreography was selected to be in the 2013 Orchesis Dance Concert at Western Michigan University in Kalamazoo.
Samantha is an Acrobatic Arts certified Module One instructor as well as a current member of Dance Educators of America. She has taken numerous teaching and training including many with DanceLife Retreat as well as American Ballet Theater. She is a Rhythm Works Integrative Arts certified instructor which focuses on students with disabilities. Samantha also choreographs for the Jackson Northwest High School choir.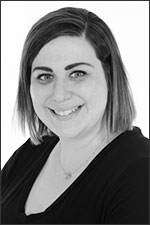 JENNAE JAMES
Taking Shape Leader
Ballet | Tap | Jazz | Hip Hop
Jennae James started her dance training at the age of 3 in a variety of dance styles. She studied under Ginger McNetton for most of her dance career at the Dance Workshop until she transferred studios with Miss McNetton to Jackson School of the Arts, which is where Jennae began her training as a teacher and choreographer. Jennae has had many opportunities to grow in her dance career, including performing and choreographing multiple programs like 'White Christmas' and the annual 'Dance of the Faries' shows while also being a member of the Jackson School of the Arts Ballet Company. She is also the Assistant Director of Jackson School of the Arts Junior Company.
Jennae started her career teaching and choreographing over 12 years ago and has taught on her own for over 9 years. She values and encourages the individuality and creativity of each and every dance student. She lives by the motto her Dance instructor thought by "A dance teacher job is not just training quality dancers our job is also partnering with the student to learn confidence, a love for dance and most importantly a love for themselves, And to believe that anything is possible."
Jennae is passionate about Dance and the students at Michigan Academy of Dance and Music and cannot wait to see and help grow the student's deep love for dance.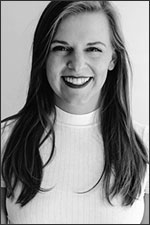 JULIE FERRELL-OLSON
Ballet | Tap | Jazz | Lyrical | Modern | Competition
Originally from Tulsa, Oklahoma Julie trained under Debi Myers and Tulsa Ballet before receiving her Bachelor of Fine Arts in Dance from the University of Kansas. She supplemented her studies under The Cambrians, Elements Contemporary Ballet, Central Pennsylvania Youth Ballet, and at Velocity Dance Center in Seattle. Julie has performed works by Melissa Thodos, Autumn Eckman, William Gill, Inbal Pinto, and Avshalom Pollak, Pat Graney, COHEN/SUZEAU, James Moreno, and Alia Simon-Montijo.
Julie worked as a company member with Noumenon Dance Ensemble in Chicago, IL, and taught at several area studios including Joel Hall Dancers and Center. She was selected as a choreographer for Simantikos Dance Chicago's Choreography Kick-Off, and to present her work at EXCHANGE Choreography Festival in Tulsa, OK. Her work was also shown at Links Hall in Chicago, the University of Kansas, and the American College Dance Association Central Conference. In 2018, Julie was honored to present BUILT as a part of Links Hall's 40th Anniversary season, an evening-length show on gender as a construct of society and its effect on the individual. The same year, Julie moved to London, the UK to pursue her Masters of Science in Dance Science at Trinity Laban Conservatoire, graduating in December 2019 with distinction. Julie currently dances with Suttle Dance Company in Detroit, MI. She is an active member of the International Association of Dance Medicine and Science (IADMS). Julie plans to continue her career in academia and further research in human movement.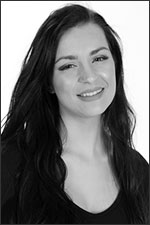 HANNAH LEWIS
Ballet | Tap | Jazz | Lyrical | Hip Hop | Acro
Hannah Lewis has been professionally training in her dance career for the past 19 years, both as a student and a choreographer. She began teaching 7 years ago in Kalamazoo where she was born and raised. While there she studied and taught Lyrical, Contemporary, Jazz, Liturgical, Musical Theatre, Pointe, Ballet, and Hip Hop. She has performed in several shows on stage in her professional life including Ragtime, West Side Story, The Nutcracker, Wizard of Oz, and Beauty and the Beast.
After dancing throughout high school, Hannah went to Western Michigan University where she studied for a BA in Nursing and Dance. In addition to being recognized for her dance career, Hannah has been recognized for her singing performances including State Honors recognition in the choir, Solo, and Ensemble, and traveling production companies. Her studies in dance were under the direction of Fik Shun, Twitch, Cecchetti Ballet training, and Disney World Performing Company. She has performed on stage in Chicago, Detroit, Disney World, and the Kravis Center in West Palm Beach Florida.
Hannah loves to share her passion for dance and the arts with her students while watching them grow in an environment that they love
AMY PACHECO
Ballet | Tap | Jazz
Amy Pacheco has been a dance educator for over 29 years. She has enjoyed working with toddlers through adults. Amy has had many students through the years go on to receive college scholarships and pursue professional positions in the art of dance. She has certifications through Dance Educators of America and Cecchetti Council of America. Amy also is a certified yoga instructor. She is also a mother of four with children ranging from three years old to twenty-two years old.
Mya Kaffarani
Hip Hop | Jazz | Tap | Ballet | Lyrical
Mya Kaffaran is from Dearborn Heights Michigan has been training as a dancer since she was four years old. She fell in love with the art form and began competitively dancing in lyrical, tap, jazz, contemporary, and hip hop where she has won many awards for her distinguished performances. She now attends the University of Michigan where she is studying nursing and dance.
Mya is a part of a Releve Dance Company at UofM and has choreographed performances for her company. Mya loves to dance, but her true passion lies in teaching. Throughout high school, Mya worked with students individually cleaning dance solos, substituting for teachers, and giving advice to younger students. She plans on becoming a Nurse Practitioner and Dance Teacher after college. Mya is eager to share her passion for dancing with the students at the Michigan Academy of Dance and Music and is excited to watch her students grow.
Music Faculty
In Studio & Online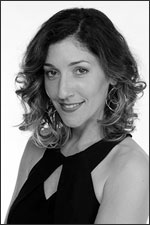 MEGAN STETSON ~ Voice
Mezzo-soprano Megan Stetson is a professional vocalist and music instructor who recently moved from the San Francisco Bay Area and is now currently living in Dexter, Michigan. She holds a Bachelor of Music and a Masters of Music in Vocal Performance from Northwestern University and San Francisco State University respectively. Megan is an active performer, both nationally and internationally, experienced in a variety of musical genres including opera, musical theater, symphonic/oratorio repertoire, as well as church and new music works.
Along with performing, Megan has spent twelve years teaching private voice lessons. Megan believes in training a young singer to adapt a healthy way of singing, so as to avoid developing bad habits. She begins with covering the basics of vocal technique, vocal production and breath support. Most importantly, she tries to find music that interests and excites her students. It is this excitement that keeps the students engaged and committed to continue learning and improving upon their skills as a singer and musician.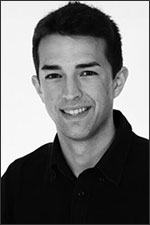 JEFFERY NICHOLAS
Piano
Jeffery Nicholas is a pianist and composer. He earned a Bachelor of Science degree from Eastern Michigan University in 2013. He studied piano with Dr. Joel Schoenhals and composition with Dr. Anthony Iannaccone. As a pianist, he has accompanied extensively solo recitals and voice classes as well as high school and college competitions. He has also performed with both the EMU Wind Symphony and Symphony Orchestra as a soloist and frequent ensemble member. He will be attending Bowling Green State University as a graduate teaching assistant, working toward a Master of Music degree in composition.
As a teacher, Jeffery seeks to instill a love for music in all of his students. He works to make lessons fun and hopes all of his students come away with a passion for music-making, inspired by their dedication to having a joyful experience throughout their practice.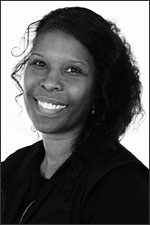 JANET COPELAND
Piano
Janet Copeland has been teaching piano lessons for 15 years to students of all ages. For 6 of those years, she taught at the Jackson School of arts, produced musicals, and shared music to many community events including nursing homes.
Janet takes a creative approach to teaching and likes to combine several methods, theory, and games in order to become musically successful. She strongly believes that we all have been given unique talent. Her gift and special talent is to cultivate those gifts in others.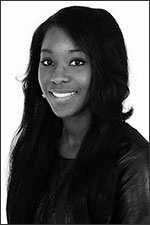 NATALIE COPELAND
Piano
Natalie Copeland is currently a Senior at Eastern Michigan University where she is a Music major in Piano Performance. She has over 14 years of experience training, teaching and performing.
She studied with Carol Ivkovich of Spring Arbor for four years, concert Pianist Zhihua Tang for a year and currently studies with Garik Pederson at EMU. Natalie has performed in Solo and Ensemble for four years and received superior ratings.
Natalie loves sharing her passion of piano with children and introducing them to the joy of music!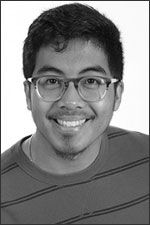 DAVID ALVAREZ III ~ Drums | Percussion
David Alvarez III is a Jazz drummer, composer, arranger, and music educator based in the Metro-Detroit area. The drum set was introduced to him at the age of five, growing up playing in church. At the age of nine, he started to learn how to play jazz music through a summer program called The Arts League of Michigan. Afterwards, for eight years he furthered his studies of the art form through the Detroit Symphony Orchestra's Civic Youth Jazz Program, learning from Professors and College mentors from both Michigan State University and University of Michigan.
David graduated from the University of Michigan with a Bachelor's Degree of Fine Arts in Jazz Studies with Teacher Certification. Since then, he has went on tour with the Benny Green Trio, and has recently joined the Clayton Brothers quintet. He currently freelances and teaches music in Southeast Michigan.
OLIVIA CIRISAN ~ Drums | Percussion
Originally from Frankenmuth, Michigan, Olivia Cirisan has studied percussion for 10 years and currently attends the University of Michigan as a second-year music education major. Olivia specializes in classical percussion, but also has experience performing in a wide variety of different genres and forms of percussion. At Michigan, she has performed with the University Philharmonia Orchestra, Symphony Band, University Symphony Orchestra, Percussion Ensemble, Samba Vencedores Ensemble, Dominican Ensemble, and Steel Pan Ensemble. Olivia also teaches at the Ypsilanti Youth Orchestra program during the school year.
Outside of percussion, Olivia likes to run, make coffee drinks, do yoga, read books and try all of the incredible food in Ann Arbor.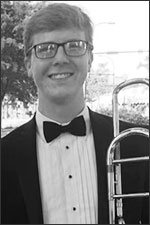 ROBBY MEESE ~ Trombone | Tuba | Trumpet
Robby Meese is a conductor, educator, and trombonist currently pursuing a Master's of Music in Orchestral Conducting at the University of Michigan. A native of Myrtle Beach, South Carolina, Robby comes to Michigan having recently completed his undergraduate studies at Duke University.
Robby has enjoyed teaching students of diverse ages, experience levels, and backgrounds on trombone (alto, tenor, and bass), tuba, and trumpet. He provides individualized instruction while emphasizing theoretical and historical concepts relevant to the lesson repertoire. Robby's principal teachers include Michael Kris and David Hamilton. He has also had the opportunity to work with other leading brass artists including Joseph Alessi, Jay Friedman, Norman Bolter, and Don Harry.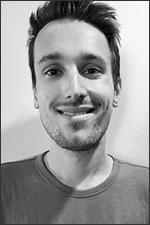 RICHARD SLATER
Guitar | Bass | Sound Production
Richard Slater is excited to be providing young learners with the opportunity to enhance their music skills on the guitar. Richard's talents go far beyond the guitar to drums, piano and singing. Not only does he enjoy playing instruments but loves the technical side of art as well. For years Richard has worked in video and audio for bands, short films and theatrical events.
On top of being well-trained in guitar and audio engineering, Richard enjoys acting and singing on the stage.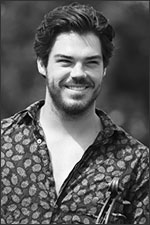 SAMUEL KOEPPE ~ Viola
Samuel Koeppe is a violist based in Ann Arbor, Michigan. He has a varied career as a performer and educator, and is a graduate of the University of Michigan where he studied with Yizhak Schotten. Sam has been teaching privately for 5 years.
In addition to performing with the Lansing Symphony, Sam is also the viola mentor for the Detroit Symphony's Civic Youth Ensembles program. Sam has performed with members of the Calidore String Quartet, violinist Fabiola Kim and pianist Natalia Kazaryan. When he is not playing viola, Sam enjoys taking ballet.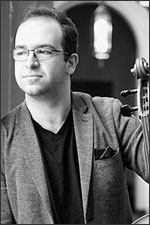 SANDRO SIDAMONIDZE ~ Cello
Sandro Sidamonidze a cellist, born in Tbilisi, Georgia, won his first solo competition at the age of 9, winning the Vladimir Spivakov prize in 2007. Since then, he has won numerous national and international solo and chamber music competitions. Most recently, he was the second prize winner of The Naftzger Young Artists Auditions and Music Awards.
Sandro has had a rich education in cello performance, playing in masterclasses with world-renowned musicians such as Natalia Gutman, Suren Bagratuni, Wen-Sinn Yang, Peter Bruns, and Wolfgang Boettcher. Sandro Sidamonidze graduated from Z.Paliashvili Central Music School in Tbilisi, Georgi. Sandro is currently working on his bachelor's degree at Michigan State University.
Isabella Amador (Online Only) ~ Violin
Isabella Amador, 22, is a graduate student at the University of Michigan, where she studies violin performance with Danielle Belen and Fabiola Kim. She has received much recognition for her excellence in both solo and orchestral settings. As a soloist, she has performed with the Ann Arbor Camerata, Lincoln's Symphony Orchestra and the Omaha Symphony Orchestra. In addition, she has served as concertmaster in both the U-M Philharmonic Orchestra and Symphony Orchestra, as well as in the Campus Symphony Orchestra for non-music major students. Isabella has spent her last few summers at prestigious music festivals, including Sounding Point Academy, Aspen Music Festival and School, Center Stage Strings, and Innsbrook Summer Music Festival. She is also passionate about teaching and often leads sectionals for her university orchestras, the local youth orchestras, and elementary schools, in addition to teaching several students privately.
Louis Henschen ~ Violin
Louis Henschen is a classical violinist and teacher based in Ann Arbor, Michigan. He has been playing for over twenty years, and holds bachelor's and master's degrees in violin performance from Baylor University and the University of Michigan, respectively. Originally from Austin, Texas, he benefited greatly as a young student from the excellent music education system in his native state. He began playing in orchestra at the age of 7, and has since played with various orchestras in Michigan and Central Texas. In addition to classical violin, Louis also enjoys playing baroque violin, as well as viola. Louis is enthusiastic about encouraging new students to develop a love for music, as well as helping them to build the technique necessary to play and enjoy music themselves.
Erik Anundson ~ Saxophone | Clarinet | Flute
A graduate of the University of Massachusetts Amhearst and the University of Michigan Erik Anundson has been teaching for nearly 7 years. Erik is the saxophone mentor for the Detroit Symphony's Civic Youth Ensemble's program and performs regulary with the Southwest Michigan Symphony. Erik performs regulary both in Michigan and in Massachusetts, most recently giving a performnce of a concerto that was written for him with his former high school band. Passionate about contemproary music, Erik has performed new works by both Julia Wolfe and Agusta Reed Thomas.