MEET OUR WONDERFUL & TALENTED STAFF
Our highly-qualified professional educators vary training methods, and are available to teach a broad range of dance, instrumental and fitness formats.
Dance Faculty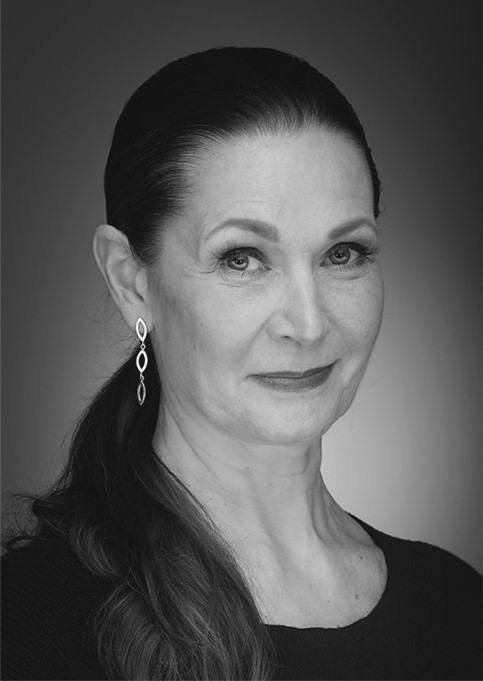 IRINA VASSILENI
Classical Russian Ballet | Character Dance | Variations | Repertoire
Irina Vassileni is a well-known instructor and choreographer of classical ballets with over 30 years teaching and coaching experience in the United States. She is a graduate of the Bolshoi Ballet Academy, a former Bolshoi Ballet dancer and holds a BFA degree in Methodology of Classical Ballet and Choreography.
Miss Irina began her training by entering the Bolshoi Ballet Academy in Moscow at the age of ten. After graduating with honors in 1979, she was invited to join the prestigious Bolshoi Ballet. During her time with the company she toured worldwide and performed in ballets spanning the entire classical and contemporary retertoire including Swan Lake, Giselle, Sleeping Beauty, The Nutcracker, Spartacus, Paquita, Raymonda and the Golden Age.
In 1990, Miss Irina moved to the United States and was invited to become the Ballet Mistress and Director of Education for Ballet Iowa. She worked directly with all dancers in the company in restaging major classical works as well as new choreography, while creating the school's curriculum and training teachers. Upon relocating to New York City, Miss Irina opened her own school, Russian Ballet School which she owned and operated till 2007. Throughout her career as an instructor she has taught master classes, seminars and participated in lectures and workshops with professional institutions nationwide. She has produced professional dancers and teachers currently working in some of the foremost companies and schools throughout the U.S. and worldwide.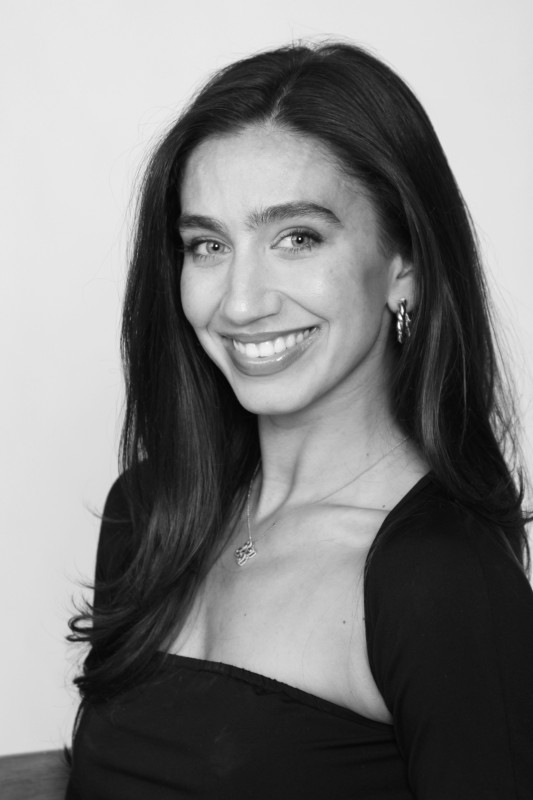 PANTÉA SOKANSANJ
Jazz | Ballet | Modern | Lyrical | Contemporary | Tap | Competitive Dance
Pantéa has been dancing since the age of 2 and has been a company dancer with the studio since age 8. During her studies at Western Michigan University, she majored in dance with a minor in communications. Having 8+ years of teaching experience, Pantéa takes pride in making sure each and every one of her students has the tools and teachings they need to build their own dance resume. During our summer months Pantéa enjoys seeing all the smiling faces in our summer camps weeks. Pantéa is passionate about the studio and will continue to contribute to the success of the students who dance and grow with Michigan Academy of Dance and Music.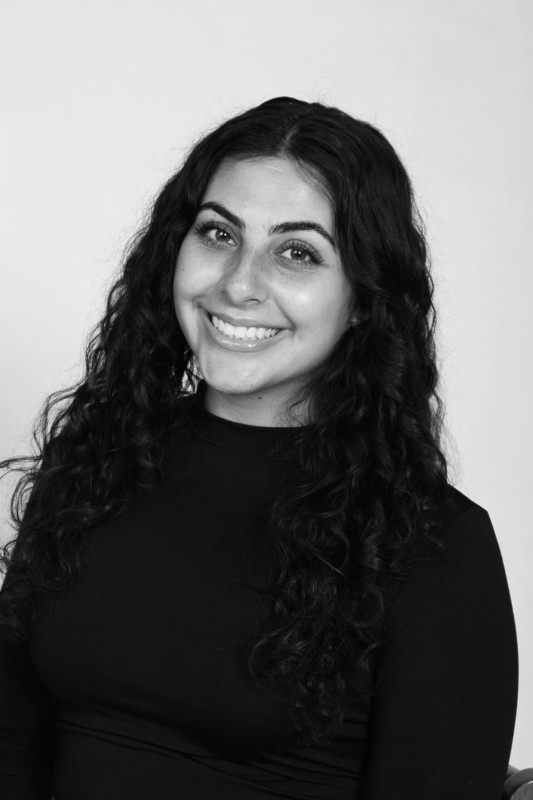 MYA KAFFARANI
Jazz | Tap | Ballet | Lyrical | Contemporary | Modern | Competitive Dance
Mya Kaffaran is from Dearborn Heights Michigan has been training as a dancer since she was four years old. She fell in love with the art form and began competitively dancing in lyrical, tap, jazz, contemporary, and hip hop where she has won many awards for her distinguished performances. She is a graduate University of Michigan anwhere with a degree in nursing.
Miss Mya is a part of a Releve Dance Company at University of Michigan and has choreographed performances for her company. Miss Mya loves to dance, but her true passion lies in teaching. Throughout high school, Miss Mya worked with students individually cleaning dance solos, substituting for teachers, and giving advice to younger students. Miss Mya is eager to share her passion for dancing with the students at the Michigan Academy of Dance and Music and is excited to watch her students grow.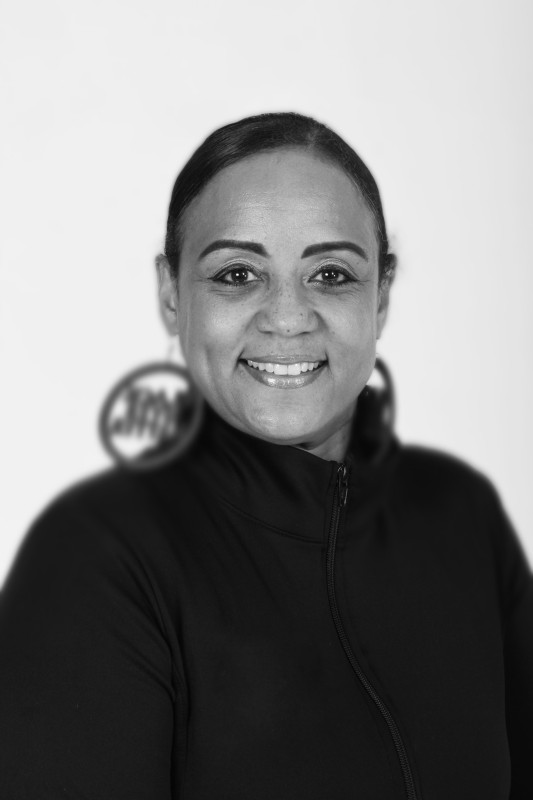 RITA MOSLEY
Rhythm Tap | Hip Hop | Jazz | Contemporary | Lyrical | Salsa | Competitive Dance
Rita Mosley has been dancing for over thirty (30) years nationally and teaching for over twenty-five (25). Her training includes Ballet, Pointe, Lyrical, Jazz, Modern, Tap, Latin Ballroom, Hip Hop, and Break Dancing. Miss Rita has trained and studied under Legendary and Master Instructors including but not limited to: Ballet: Mary Ellen Cooper, Nadia & Betty Bandict; Tap: the late Robert Reed, the late Gregory Hines, Diane Walker, the late Harriett Brown, the late Nicolas Brothers, Debbie Allen, Bruce Bradley, and many more. Miss Rita was named the "Liaison of Dance-Michigan" for the critically-acclaimed reality television show "America's Got Talent". She is also one of the official adjudicators of the highly acclaimed Lifetime Television Network reality show "Dance Moms" and can be seen on several episodes.
Miss Rita's overall passion is to share the gifts, history, knowledge and overall passion for the Performing Arts that she received from her mentors, role models, and instructors who assisted, and continue to inspire & motivate her growth as an artist and highly respected, requested and admired master dance instructor, manager, consultant and choreographer across the country.
LACIA FRANKLIN
Ballet | Tap | Jazz
Lacia Franklin has been dancing since the age of six. In 2014 she graduated Cum Laude from Wayne State University with a Bachelor of Science degree in dance. Miss Lacia has taught a various dance styles including Ballet, Jazz, Tap, Modern and Contemporary and has done choregraphy for competitive dance as well. In 2022, Miss Lacia joined Dance Uprising, a professional dance company located in Ann Arbor, Michigan. In this company she works collaboratively with other company members as a dance performer and choreographer. Miss Lacia brings a contagious enthusiam to dance which inspires her students.
LINDSEY KOSHOWSKY
Ballet | Tap | Jazz | Hip Hop | Lyrical | Acro | Competitive Dance
Lindsey Koshowsky is a performer, choreographer and teacher who loves to share her passion for dance. She began dancing and training at the age of 3 and has studied Ballet, Tap, Jazz, Contemporary, Lyrical, Hip Hop, Musical Theatre, Acro and Modern over the course of her dance career. Lindsey is currently studying Exercise Science and is Captain of the Concordia University Dance Team. She began her competitive dance career at the age of 5 and has earned many national awards and titles for both her group and solo performances. She has continued to earn individual dancer awards at the collegiate level. Lindsey's teaching journey began when she became an assistant teacher at 12 and then started to teach/choreograph recreational and competitive dances during high school. Lindsey has trained extensively with numerous choreographers across the country including Dee Caspary, Frankie Zulferino, Chelsea Sebes, and more. She continues to be a student of dance taking classes whenever possible to stay current with new trends in the industry.
SAMANTHA COCHRAN
Ballet | Tap | Jazz | Hip Hop
Samantha has been dancing for over 20 years in addition to teaching for 10+ years. Her training includes Ballet, Lyrical, Jazz, Tap, Acting and Hip Hop. Miss Samantha has trained under Rita Mosley, during her training she traveled to several states as Miss Rita's assistant during master classes. Miss Samantha was part of Fem Fatale Dance Studio's competitive team and has performed at many competitions.
Miss Samantha has worked as an extra in numerous movies and television shows such as Flight, Joyful Noise, Single Ladies, Necessary Roughness, Temptation and The Watch. Miss Samantha continues to enjoy teaching and working hands on with children, she is excited to share her dance passion with her students!
ELYSE BLIVEN
Ballet | Tap | Jazz | Hip Hop
Elyse Bliven has been dancing since the age of four. She has danced competitively under the teachings of Mary Helen Stewart and was Regional Teen Miss Dance Educators of America in 1999. She has also performed works choreographed by Susan Quinn of Arizona State University. Miss Elyse continued her dance education at Eastern Michigan University, performing and choreographing for the EMU dance team. She was also a mentor to competition students at Central City Dance.
Miss Elyse hopes to bring her excitement and passion for dance into the classroom for her students to learn and excel in the art of dance.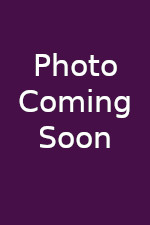 MARY BOTU
Acro
Mary Botu has had over 10 years of gymnastics training and over 5 years of gymnastics coaching experience. She holds a bachelor's degree in education from Eastern Michigan University and has taught both 2nd and 3rd grade classes, though the majority of her work as an educator over the last decade has been focused on developmental work with special needs children in various settings.
Miss Mary has a true passion for fitness herself and always strives to ensure that safety is first and foremost for all of the children in any class. She also strives to ensure that her time together in class is FUN and engaging as possible, to achieve real enthusiasm in our children's individual goal achievement and overall gymnastics skill development.
Seeing the excitement and confidence that her students develop from realizing the progression in their abilities or in their own personal achievement is what drives Miss Mary's own passion for gymnastics.
DREW BROWN
Tap | Jazz
Drew has been training in dance for 15+ years, a combination of technique and competition dance. She began teaching choreography in 2019 for solos, groups and camps. In 2022 Drew was accredited multiple awards including NYCDA Outstanding Dancer Finalist and placing 2nd overall at Talent on Parade for Advanced Senior Soloist. Drew is excited she share her passion for dance with each and every one of her students.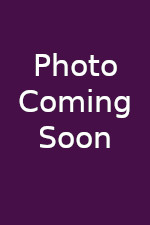 ZOFIA BOCHENEK
Ballet | Lyrical
Bio Coming Soon!
Music Faculty
MEGAN STETSON
Voice
Mezzo-soprano Megan Stetson is a professional vocalist and music instructor who recently moved from the San Francisco Bay Area and is now currently living in Dexter, Michigan. She holds a Bachelor of Music and a Masters of Music in Vocal Performance from Northwestern University and San Francisco State University respectively. Megan is an active performer, both nationally and internationally, experienced in a variety of musical genres including opera, musical theater, symphonic/oratorio repertoire, as well as church and new music works.
Along with performing, Megan has spent twelve years teaching private voice lessons. Megan believes in training a young singer to adapt a healthy way of singing, so as to avoid developing bad habits. She begins with covering the basics of vocal technique, vocal production and breath support. Most importantly, she tries to find music that interests and excites her students. It is this excitement that keeps the students engaged and committed to continue learning and improving upon their skills as a singer and musician.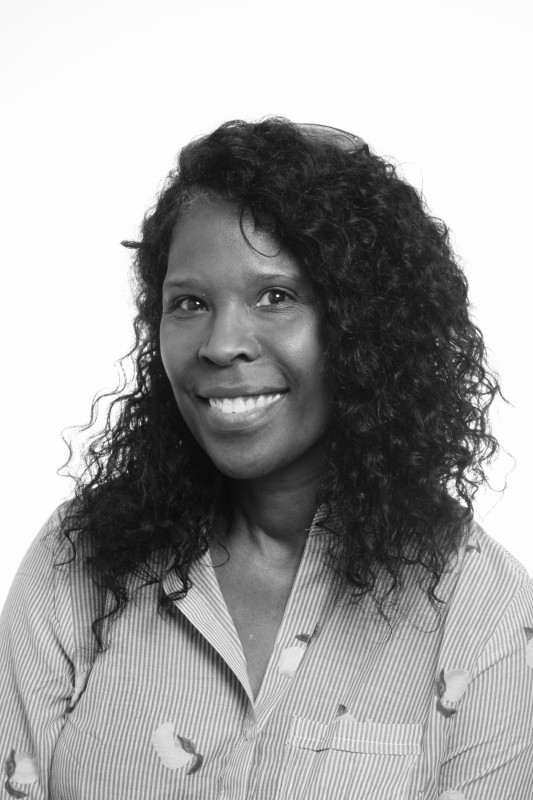 JANET COPELAND
Piano
Janet Copeland has been teaching piano lessons for 15 years to students of all ages. For 6 of those years, she taught at the Jackson School of arts, produced musicals, and shared music to many community events including nursing homes.
Janet takes a creative approach to teaching and likes to combine several methods, theory, and games in order to become musically successful. She strongly believes that we all have been given unique talent. Her gift and special talent is to cultivate those gifts in others.
NATALIE COPELAND
Piano
Natalie Copeland is currently a Senior at Eastern Michigan University where she is a Music major in Piano Performance. She has over 14 years of experience training, teaching and performing.
She studied with Carol Ivkovich of Spring Arbor for four years, concert Pianist Zhihua Tang for a year and currently studies with Garik Pederson at EMU. Natalie has performed in Solo and Ensemble for four years and received superior ratings.
Natalie loves sharing her passion of piano with children and introducing them to the joy of music!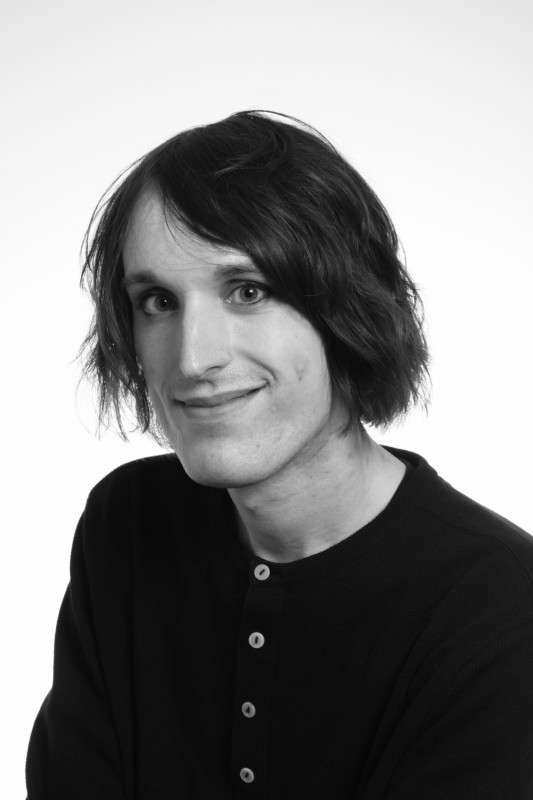 RICHARD SLATER
Guitar | Ukulele | Drums | Bass | Sound Production
Richard Slater is excited to be providing young learners with the opportunity to enhance their music skills on the guitar. Richard's talents go far beyond the guitar to drums, piano and singing. Not only does he enjoy playing instruments but loves the technical side of art as well. For years Richard has worked in video and audio for bands, short films and theatrical events.
On top of being well-trained in guitar and audio engineering, Richard enjoys acting and singing on the stage.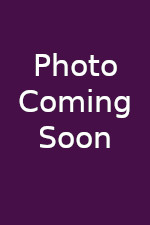 CHRISTINE MILLER
Voice | Piano
Bio Coming Soon!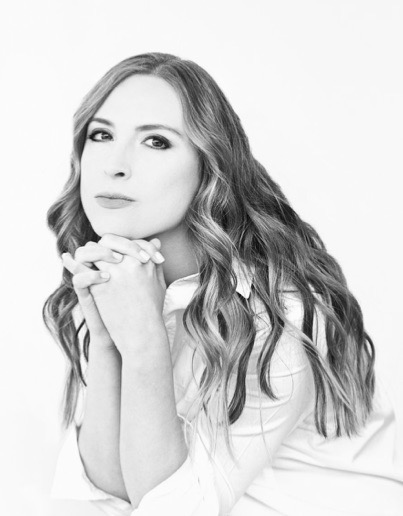 HANNAH BAIARDI
Piano
Hannah has always had a passion for piano and has been composing music since the age of 4. She has been offering in studio and private teaching experiences since 2019. A graduate from University of Michigan she obtained her BFA in the Jazz Studios Program for Piano. She has studied with jazz greats including Ellen Rowe, Benny Green and the late Geri Allen. Hannah is a patient piano teacher with a student-led approach. She believes that keeping student engaged and excited is critical to student commitment and motivation to learn piano. She believes in providing a strong foundation in technique and theory basics, as well as ear training, songwriting and beginner jazz/improvisation. Hannah is passionate about inclusivity; well-versed in working with neurodivergent and students with special needs and considerations.
CASEY OLNEY
Drums | Guitar | Ukulele | Brass | Woodwind
Casey Olney a highly trained music teacher with more than three (3) decades of experience teaching between 4th-12th grade levels in Virginia and Maryland. Mr. Olney joins the Academy offering private instrumental lessons on all beginning and intermediate band instruments, guitar, bass, and drums. A professional trumpet player for 37 years, he also provides personal instruction to advanced brass instrumentalists, along with jazz improvisation skills to all interested students.
Mr. Olney holds a Bachelor of Music Education from Indiana University Jacobs School of Music, and a Master of Arts Education from the University of Maryland. His career has included performing as a soloist and conductor, as well as music arranger and clinician. "My personal approach to successful one-on-one music education is to effectively coach each student at their individual pace and interest level, with the intent to develop an intrinsic love of music and pure enjoyment of playing by themselves and/or with others. My goal is to guide and expand mechanical, intellectual, and emotional human growth through music education and performance."
Recently retired from full-time teaching, Mr. Olney and his wife, who grew up in Ann Arbor, are pleased to have chosen Dexter as their new home. They live with their two energetic rescue dogs Gage and Josie.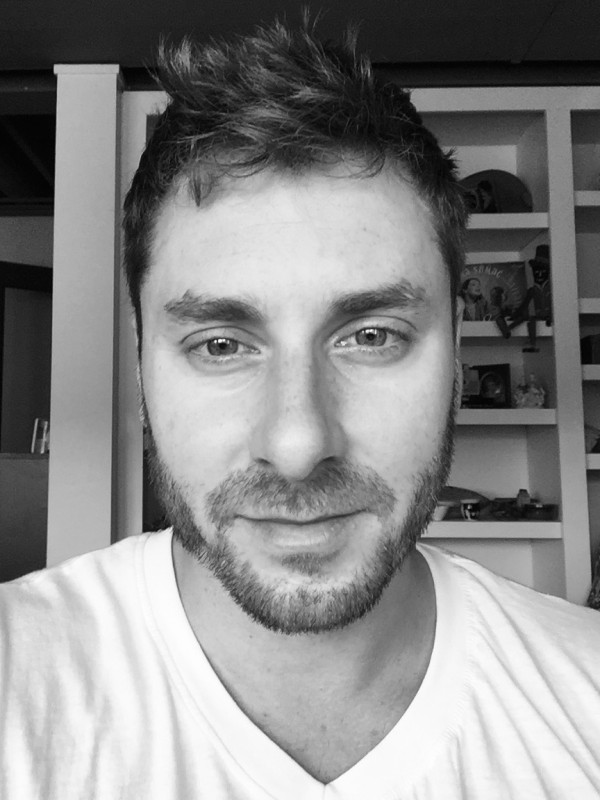 GALEN BOSTIAN-KENTES
Voice
Galen has a university degree is in music and has performed both internationally and locally. Galen is a performer, composer, and vocal teacher. As a vocal teacher with 10 years experience of success his goal is to develop confidence and the joy of singing within his students.
He will work to develop a pure tone and vocal agility, along with vocal and breathing techniques during lessons. Additionally his training will include instruction in melody, harmony and improvisation, along with reading music and touching on music theory.
Galen is versatile in his teaching approach, depending on each students ability and interest, he can teach r&b, pop, jazz, gospel and rock genres.
Galen looks forward to meeting new students and helping them prepare for music recitals and competitions!
SHUNTARO SUGIE
Piano
Hailing from San Diego, CA, Shuntaro Sugie is a harpsichordist, pianist, and fortepianist. He is active worldwide performing all around the United States, Europe, and Japan. Engagements include the Schlosskonzerte in Bad Krozingen, Germany, Utrecht Early Music Festival in the Netherlands, Projekt Kulturschock in Switzerland, the Toledo Symphony, the Macomb Symphony, Lexington Bach Festival, among others.
Shuntaro began his piano studies at the University of Southern California, and his interest for historical keyboard instruments piqued at the Hochschule für Musik Freiburg (Germany). He recently completed his doctoral studies at the University of Michigan. Shuntaro hopes to encourge his students through music and share his intensive knowledge of all things piano!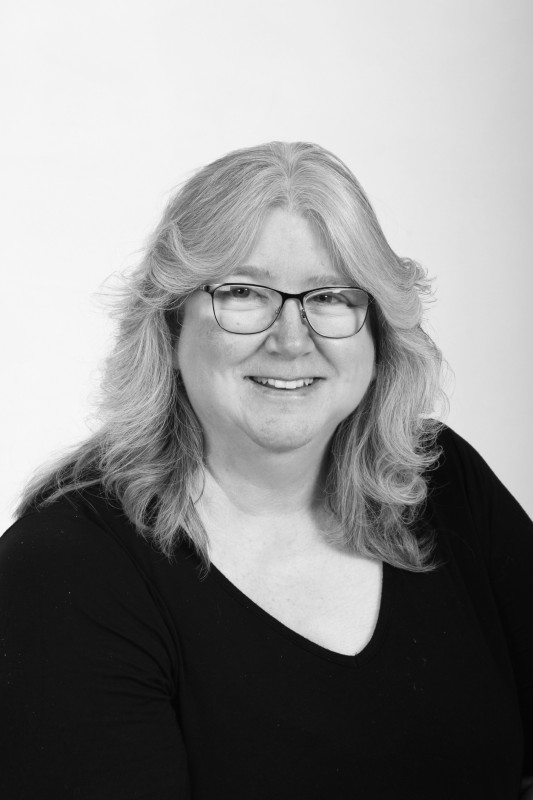 BEATRICE FOY
Administration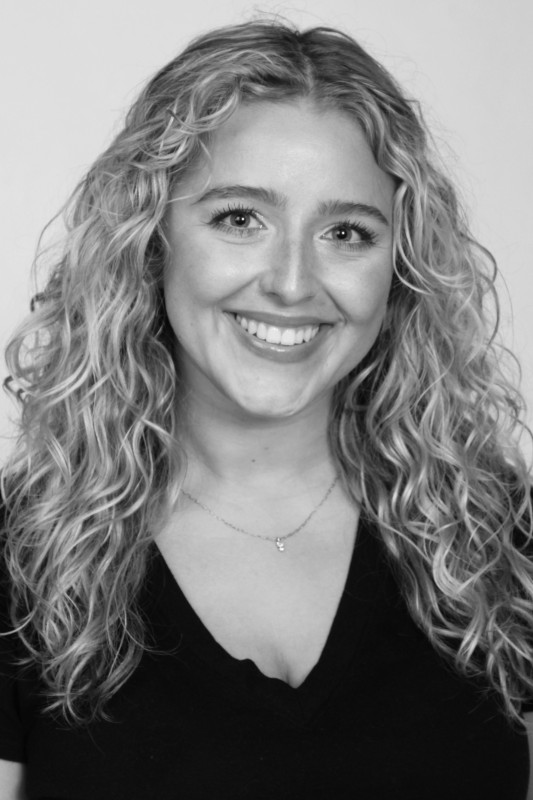 SOFIA SOKANSANJ
Administration
BRIANNA NEELEY
Administration
SOPHIE JACKSON
Administration
ALISA BAUER
Administration