Explore our Dance & Music Classes
PERFORMING ARTS FOR EVERY INTEREST AND LEARNING PREFERENCE


We are a SAFER STUDIO
Michigan Academy of Dance and Music focuses on a hierarchy of measures to create a SAFER STUDIO environment beginning with requiring students and staff who are ill to stay home, followed by frequent hand cleansing and good hygiene practices, amplified cleaning, and making curricular and facility adaptations to minimize contact and mingling. {Learn More}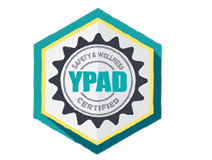 We are certified YOUTH PROTECTION ADVOCATES IN DANCE®
Our teachers are background checked and CPR certified.
We follow a strict SAFER STUDIO policy.
Our teachers are trained using a proven curriculum.
We focus on the safety and wellness of every student.
Our facility is secure.
We offer viewing windows for parents.
Our studio has professional sprung floors to ensure dancer safety.
We follow safe social media practices.
A REPUTATION BUILT ON EXCELLENCE

At Michigan Academy of Dance and Music, our students go beyond technique to develop important life skills. They learn to be respectful, confident, and conscientious individuals who share their gifts and talents with the community.
Getting Kids Moving Is More Important Than Ever Before!
Exercise is essential for mental and physical health – and can help kids cope with the many restrictions that Covid-19 has placed on our families. Accustomed to going to school, socializing, and being active, kids are now staying at home and inside much more.
Why Now is the Perfect Time to Enroll Your Child in Music Lessons
As life has been put on hold due to the ongoing pandemic, many parents are looking for ways to keep their children busy and engaged. Music lessons offer not only a creative outlet, but a schedule outside of their regular school day.