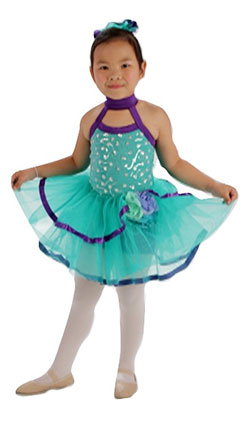 The Safer Studio plans we have adopted are the standard across the dance community worldwide. That means we have trained our staff, made plans, and implemented precautions to support our ability to hold in-studio classes with modifications.
The response to our planning has been overwhelmingly positive, and we are pleased to offer two ways to dance during the 2020-2021 season:
You can join us for in-person classes with limited students in-studio with safety distancing grids.
If you are uncomfortable attending in-person, you are welcome to learn-at-home with our new live-streamed classes via Zoom. Email us for Zoom class details.
Michigan Academy is Michigan Academy is YPAD Certified.

What does that mean for you?

Our staff has been trained and certified and we follow the guidelines set by the YPAD (Youth Protection Advocates in Dance). It is an international organization whose main objective is to protect and develop healthy, happy dancers.

At Michigan Academy, we are focused on a structure of measures designed to create a safe studio environment which starts with requiring students and staff who are ill to stay home, followed by frequent hand cleaning and good hygiene practices, amplified cleaning, and making curricular and facility adaptations to minimize contact and mingling.
We have enacted safety protocols for the studio:
The lobby is closed. Parents will drop off their dancers at the main entrance where teachers will greet them and accompany their students to class. Teachers will walk students to the front door after each class, parents should be waiting on the sidewalk to pick up their dancer. Parents are asked to stay in the parking lot for students who may need extra supervision and can be readily available to assist.
Staff and students must wear masks at all times in the studio. Students should bring a mask from home.
Teachers will take each student's temperature before allowing them to enter the studio.
Students will use hand sanitizer before entering each classroom.
Students should bring their own water bottle - as our drinking fountains will be closed.
Dancers should come dressed and ready for class - as our dressing room will be closed.
Students will place their dance bags in the designated spaces.
We have set up designated squares in the dance studios so that dancers can distance from each other.
Please let us know and keep your student home if they have any Covid-19 like symptoms.
We will have one designated bathroom.
No food or drinks, other than water, will be allowed.
Please let us know if your dancer has traveled outside of the state. If they have, you may be asked to keep your dancer home for a certain amount of time.
Teachers will be sanitizing the studios between each class.
Staff will be required to use best hygiene practices including handwashing or use of hand sanitizer between each class.

The Academy will use a green-yellow-red system for ongoing parent communication regarding the status of classes. Look for a "traffic light" on the home page of our website and on Facebook page.

GREEN indicates it's okay to attend in-studio, face-to-face classes as usual.
YELLOW indicates a cautionary change to service delivery, so please check your email. (We are in a Yellow situation now with facemasks required)
RED indicates students should stay home and attend class online.

Our thanks to our Academy Family for working together to minimize risk, keep our staff and students safe, and keep our studio operational. We continue to follow the highest standards of care and ask you to do the same. Thank you again for your support!